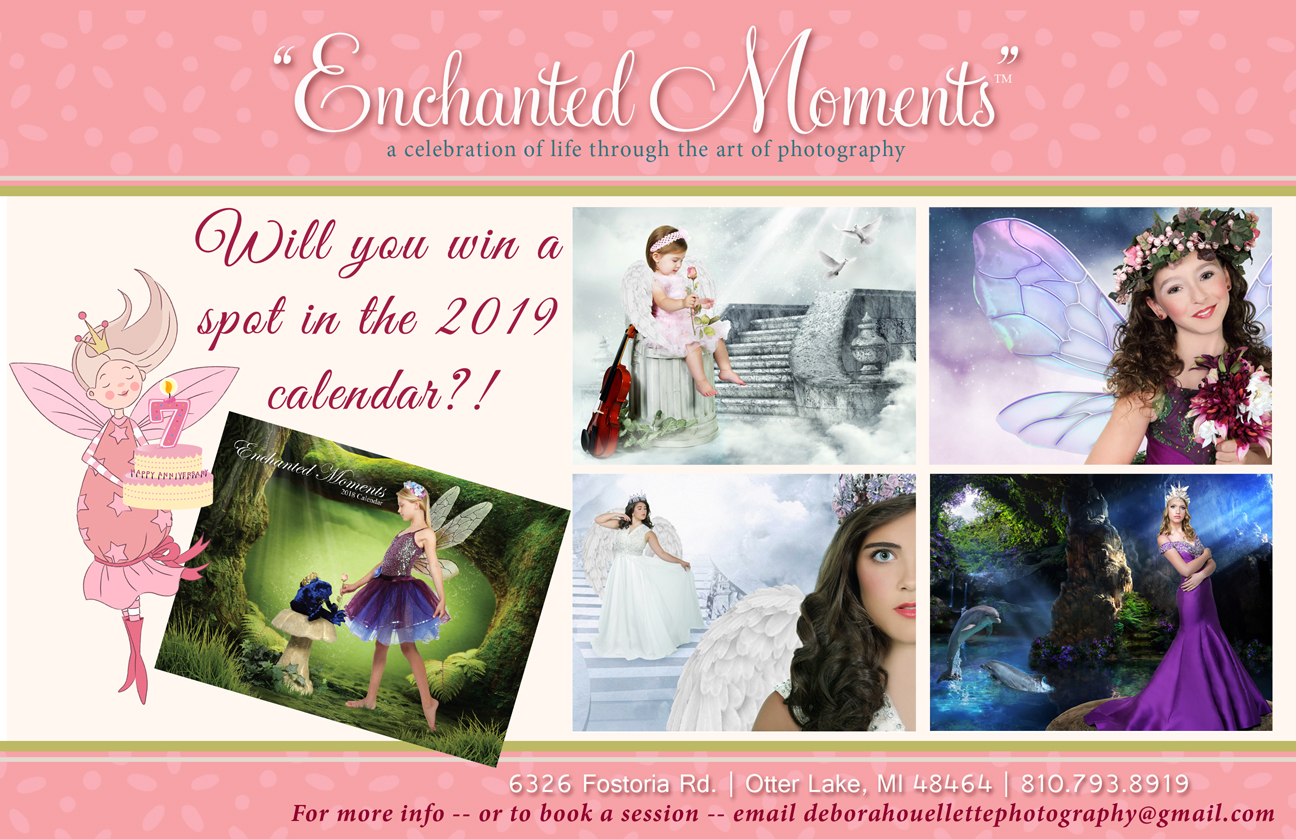 Well Hello!
Welcome to the official launch of the 2018/19 "Enchanted Moments" calendar project.
Check back often for updates as to group theme shoot dates, info on the project as it progresses, the contest/fundraiser launch, and all things calendar project.
All images must be shot no later than June 30, 2018 so I have time to select the image to develop for the contest/fundraiser, to do the post production work, to prep the finals for the contest site and — once we know which 12 children/images won a place in the 2019 calendar — to fine-tune everything before submitting the calendar design to the printer.
Looking forward to helping create some lovely images again this year. For more info or to book a session, contact me at deborahouellettephotography@gmail.com.
Thank you for helping expand awareness of and participation in the calendar project. Your kind generosity is greatly appreciated.