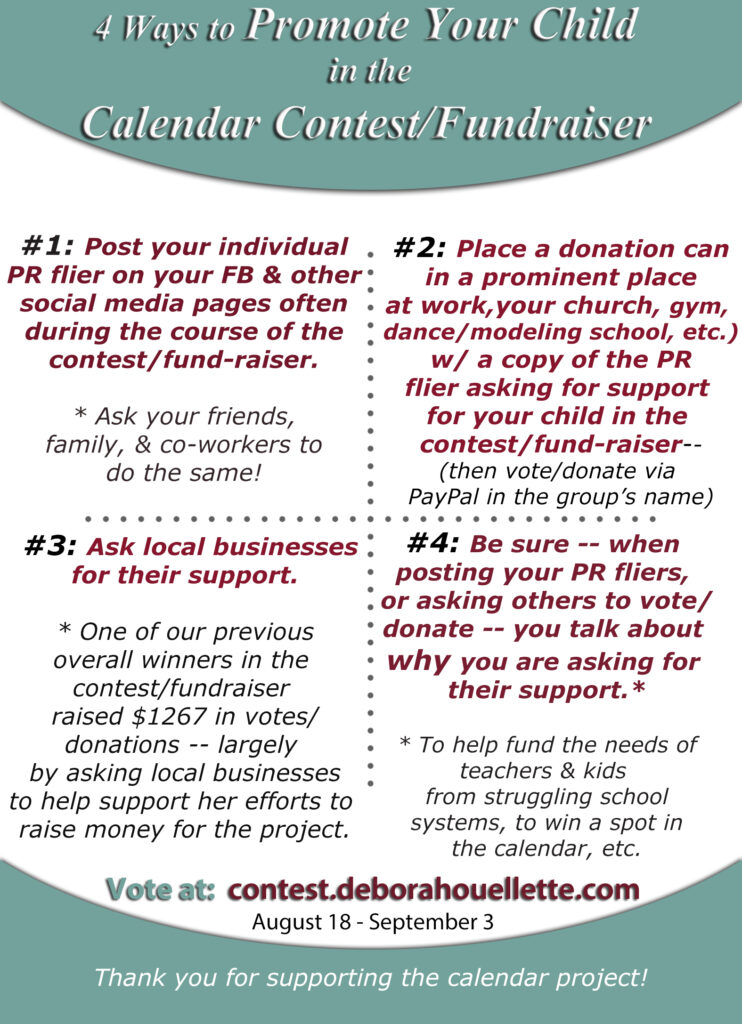 Hope this helps you brainstorm ways to support your child in the contest/fundraiser. Have fun and know how very much we appreciate your support as we try to raise money to help teachers fund projects that help give kids from struggling school systems a level playing field as they grow into thriving members of their communities.
Good luck to all in the contest/fundraiser.
Thank you for supporting the calendar project!